I have learned a great lesson this past week of friendship, service, and humility. I came from a large family of 15 kids and when you have that many people there are a lot of things going on. When I was younger it was great to live at my parents house. eat their food, have them pay my bills, drive their cars, and demand them to take care of me - while I sat back and relaxed. I never thought about how hard it might be to have someone not carry their fair share of the load. For me it was all about seeing how much I could get
away with NOT doing.
But now I have been polarized and I try and make least impact on people's stress levels. I, like other men, like to take care of my own, by myself. Many of you know that we just purchased our first home. It was built in 1942 and was a little outdated when we signed the papers. The walls were weird colors and textures, old electrical, broken pipes, a definite "fixer-upper". We bought the house in Sept and have been working on it since.
Our schedule has been a little crazy with family, work, school, church, and other responsibilities and I haven't been able to get over to the house to work on it as much as I would like, but during these past few months we have had a lot of help from family and friends to get things done.
So here we are December now and we are almost done. And I can't help but think about how there is no way I could have done it myself. My Dad has spent hours and days at my house getting things working and fixed. My brother, who just got married, after work and school has single handed sheet rocked almost my entire house. My other brothers have helped mud and tape and plumb the house. My Mom has shopped, sanded, painted, swept, and shopped some more for the house. My brother in law sanded and helped. My little brothers and sisters have done what they can. I even had a close friend drive down from Calgary Canada to tile my bathroom and laundry floors. And a few others have chipped in too!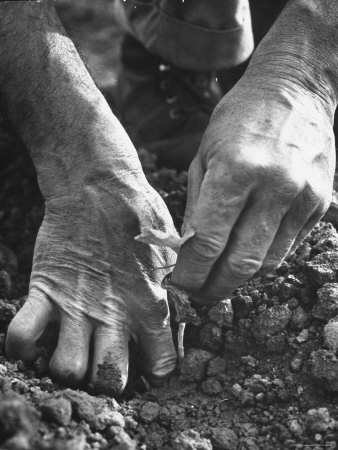 All this for some regular guy. I am deeply humbled by their efforts and their service. It has been really hard to step back and let them help - but I have no choice.
I have learned a very valuable lesson from these people and I feel God's love through their actions. When you want to help -DO IT! Don't ask or wait to be invited to rake those leaves. Go get your rake and get to it!
I think I have changed for the better because of their example and hope in the future I will be able to see a need and get in to get my hands dirty. Thanks to all for your help! My favorite Hymn since I was a child below.
Because I have been given much
"Because I have been given much, I too must give"
"Because of thy great bounty, Lord each day I live"
"I shall divide my gifts from thee, with every brother that I see"
"Who has the need of help from me."
"Because I have been sheltered, fed by thy good care"
"I cannot see another's lack and I not share"
"My glowing fire, my loaf of bread, My roof's safe shelter over-head"
"That he too may be comforted."
"Because I have been blessed by thy great love, dear Lord"
"I'll share thy love again, According to thy word"
"I shall give love to those in need; I'll show that love by word and deed:"
"Thus shall my thanks be thanks indeed"